BONANG MATHEBA
South African radio and television presenter Bonang Matheba is considered one of the leading icons of country style. She recently awakened her sense of style at the 2015 Metro FM Music Awards in Durban and has won countless style awards, including the SA Style Icon 2015 at the SA Style Awards in South Africa, 2015. Female continental style influencer of the year 2015 at the Abryanz Fashion Awards in Uganda and Glamour magazine, South Africa's most glamorous celebrity in 2014. She is currently the face of one of the best South African designers, Gert-Johan Coetzee's Haute Couture line, and collaborated with Woolworths South Africa to create her lingerie line called Bonang For Distractions. Bonang describes her style as fearless and eclectic.
ABDY ASKAR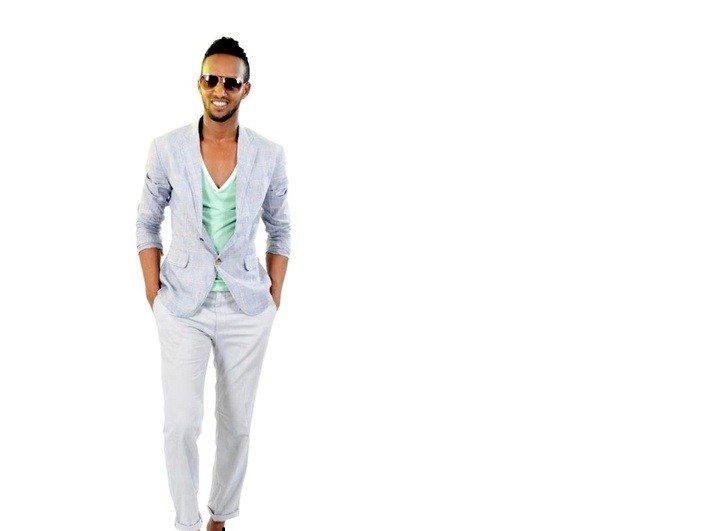 Freelance model and businessman Abdy Askar, 28, is one of Nairobi's top stylish men, twice won the prize for the best male wardrobe at a prestigious monthly social event blanket and wine in Nairobi, and was awarded first place among 254 digital's 10 best dressed Kenyan male personality. Askar's style can be defined as a sophisticated gentleman's style. As he wears elegant three-piece suits and classic clothing, with a casual hip hop look similar to the popular American hip hop group Run DMC to add a little flavor to their look. Askar became fashionable after graduating from high school and worked as a model. He admired his sense of style and constantly built a fan base and his clients by participating in the most top social events in Nairobi. He is the owner of the fashion brand King Askar.
YVONNE NELSON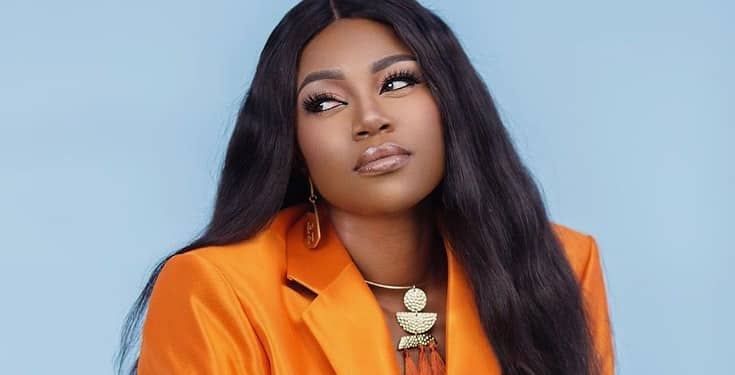 Actress Yvonne Nelson is one of the top fashion icons in Ghana. The former beauty queen is known for her classic yet eclectic fashion sense, combining African prints with modern trends and bold but trendy hairstyles like Afro-style braids, pixie haircut, and boxed braids. She was one of the first celebrities to arrive on the hair market in Ghana, which introduced lace wigs and human hair collections through her YN Hairline label. She has her clothing store called YN's Closet, which was created due to the demand of many fans to imitate her sense of style.
LOUIS PHILIPPE DE GAGOUE
Louis Philippe De Gagoue is a fashion designer and blogger of Ivorian and Cameroonian origin. He previously worked as a model before embarking on the style of fashion, blogging, and fashion photography. He describes his style as bold, quirky, and unique because it combines different stylistic influences from different cultures with pop art. Her work has been noticed by fashion industry figures, including Vogue Italia editor Franca Sozzani, who has appointed De Gagoue a stylist to deal with, as well as Rossy de Palma, who is a follower of his work on social media. He currently lives in Dubai and also works as an artistic director.
YEMI ALADE
Nigerian pop star Yemi Alade has conquered the world of music with her rhythmic beats and the world of fashion with her sense of bold and eclectic style, especially in terms of her hairstyles. She has worn the high bun in a variety of colors and designs, and recently set Instagram ablaze with her Calabar hairstyle trend. Similar to the one Rihanna wore at the 2014 iHeart Radio Awards in Los Angeles, where women also posted photos in the same hairstyle. She also used colored braids, bob weaving from the 50s, and colored braided ponytail.
ALIAA ELESSEILY
Aliaa Elesseily is an Egyptian stylist, personal shopper, and image consultant who has worked in the fashion industry for 12 years. She studied fashion at the London College of Fashion and is also a business student. As a fashion enthusiast in her early years, she used the strict context of her family as inspiration for mixing and matching her outfits, and after arriving in London, she became more daring with her style. Her style is characterized by a mixture of styles from North Africa, the Middle East, and Europe. She owns a design and fashion consultancy called Loushe and will soon be presenting a clothing line called Aliaa el Esseily.
MAPS MOPONYANE 
Actor and model of South Africa, Maps Maponyane, conquer the fashion world with his good looks and his sophisticated and modern sense of style. One of his best outfits includes a tight-fitting suit, which he dressed in a black Atlas style and transformed it into a modern vintage suit, with a Scottish or bold blouse to attract attention. His sophisticated gentleman look is complemented by his black frame glasses, which act as a stylish accessory to his looks. If you want to choose a costume that is always preferred, it is safe to say that his mode of dressing is distinctive, and his outfit is a signature one that makes a man stand out from the crowd. Last year, Maponyane collapsed with the online fashion store Spree to create his summer clothing range named MapsXSpree: The Collection.
WIZKID
The creation of Réussie "Ojuelegba," hitmaker Wizkid is famous for being one of the most stylish musicians in Nigeria. He effortlessly combines modern streetwear with traditional Nigerian clothing and casual urban style with the trendiest sneakers and audible accessories such as gold watches that love playing very well with his signature tattoos. Wizkid is a fan of African fabric and traditional Nigerian clothing mixed with the latest trends and says that it is a current trend which is a hit with young people in the country and has attracted the attention of international fashion—been dubbed as Lagosian street style. His favorite fashion items include Ray-Ban sunglasses and skinny jeans, which he says he wears very well.